STC is bringing you a different off road triathlon experience in beautiful Nine Dragon Mountain on Oct 25! Also there will be kids's triathlon on Oct 24.
Nine Dragon Mountain, located in the eastern part of Zhapu ancient city, Zhejiang province, which is about 90km from Shanghai or Hangzhou. It is just near the bayou of Hangzhou Bay, plains in the north, and sea to the south. With special natual and cultural landscapes, Nine Dragon Mountain is well known as its beautiful scenery.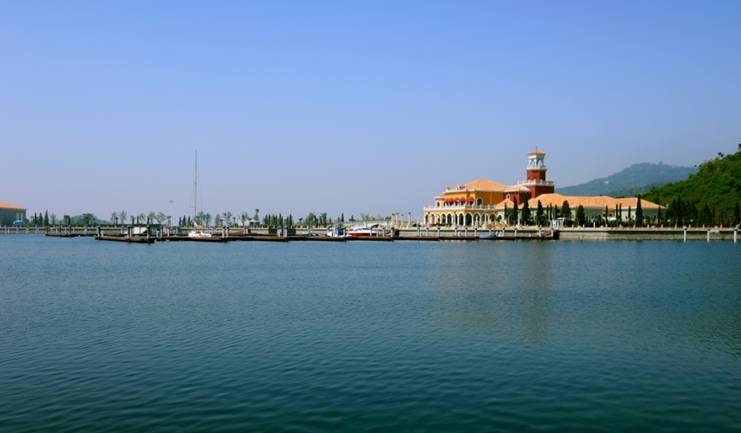 Nine Dragon International Bike Park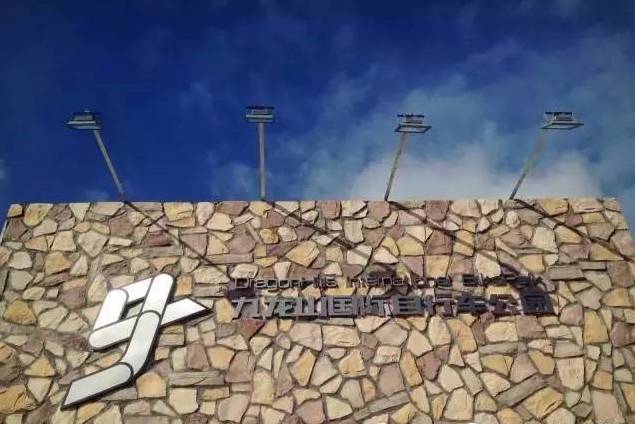 Nine Dragon International Bike Park is located in Nine Dragon Mountain tourism area, surrounding by the mountains and the sea. People can get wonderful views around the park. The lakes in Nine Dragon Mountain International Bike Park is natural and clean, with professional designed race course and beautiful trail running environment, which makes it ideal for triathlon training and competition.
Race Date
October 24, Kids Triathlon
October 25, 46.7km Distance Individual and Relay

Race Venue
Nine Dragon Mountain Resort, Zhapu Town, Pinghu City of Zhejiang Jiaxing
How to Register
Kids' Triathlon: https://regonline.activeglobal.com/2015jls-kt
46.7km Distance Individual and Relay: https://regonline.activeglobal.com/jlstri2015ecc
Race Course

Swimming course will take a left at Yacht Marina in sports resort, continue to past the harbor, and take a return at 750m turning point.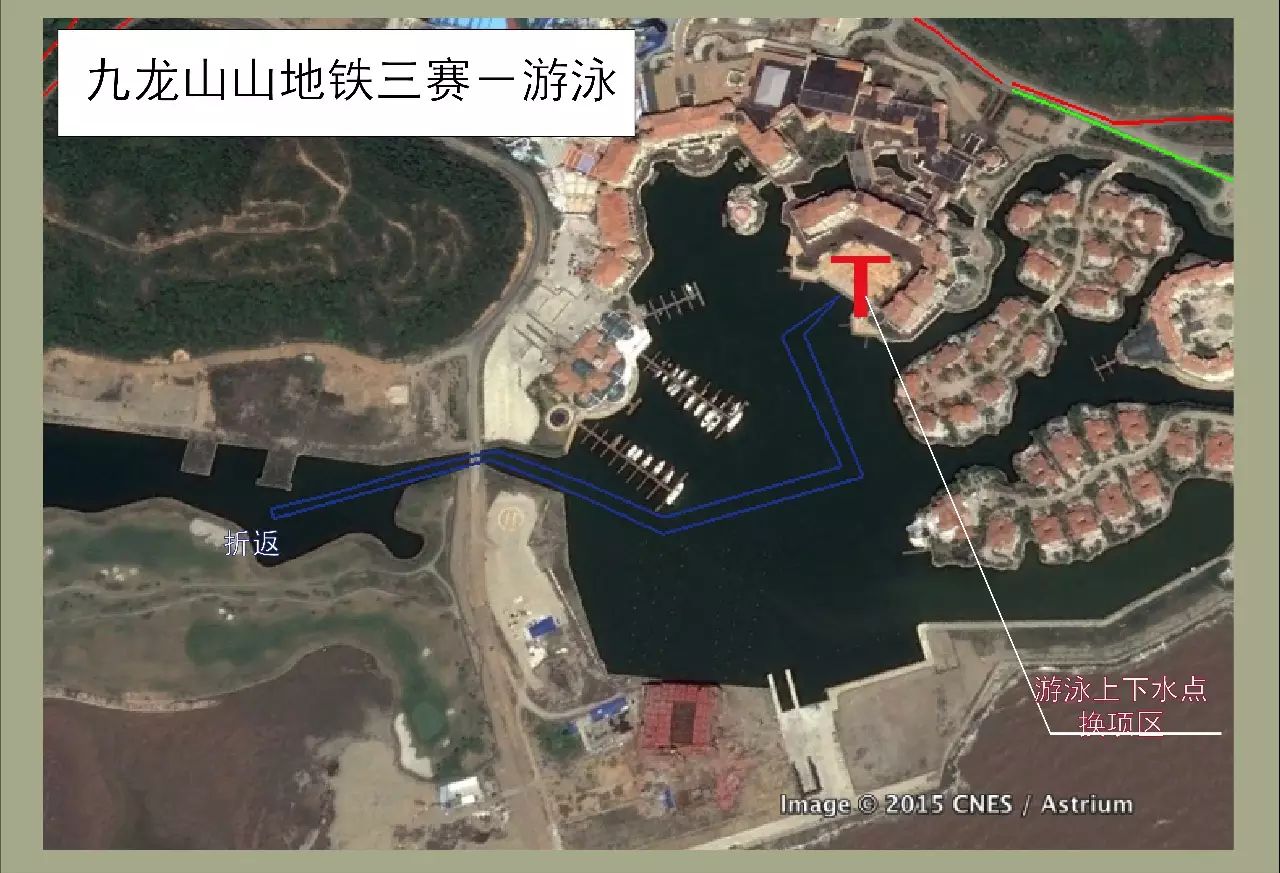 Cycling course has quite ups and downs. Each lap is about 8.8km, with elevation climb of 200m. The 46.7km Distnace contains 4 laps cycling, 35.2km in total. Therefore, moutain bike is also allowed in this triathlon.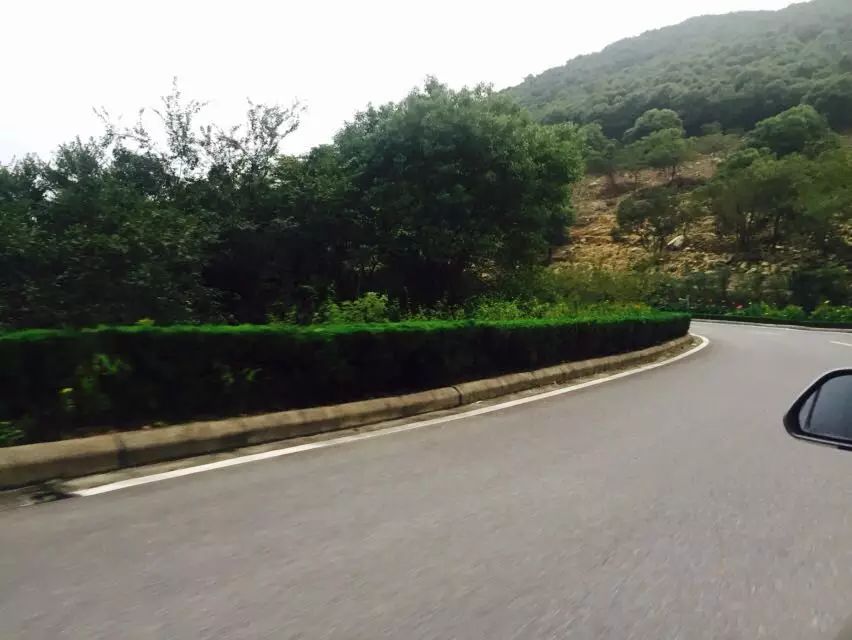 The off-road running course will be a surprise for all triathletes. You can enjoy the autumn forest and sea view during running, which will bring you such a unique race experience. Running couse is 10km, so trail running shoes are recommended in this competition.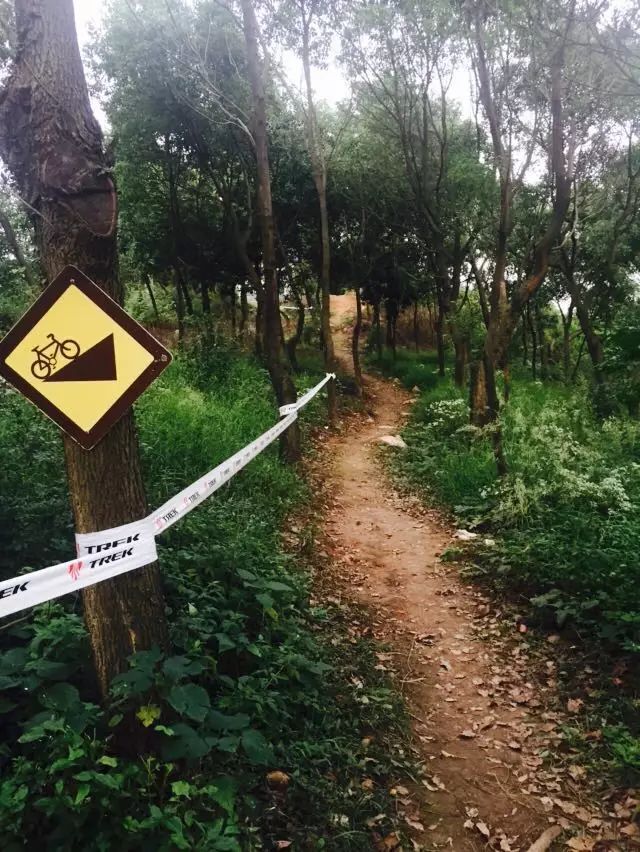 Race Category and Registration Fee

According to particularity of race course, race category will be divided into 46.7km Distance and 46.7km Distance Relay only.
Registration fee includes: Race bag (a big surprise?:), race T-shirt, swimming cap, bib number & bib stickers (for helmet, bike & plastic race pack), medal, insurance, after race food pack, mechanic service and more!
Cancellation and Refund

50% cancellation fee will be applied to if participants withdraw befor October 20th. There will be no refund after that for the participants who, for whatever reason, eventually do not take part.
Kids Triathlon

Kids Triathlon will be held in Water Amusement Park. In total there will be 100 kids enjoying the race, it will be a great fun for them and their families supporting.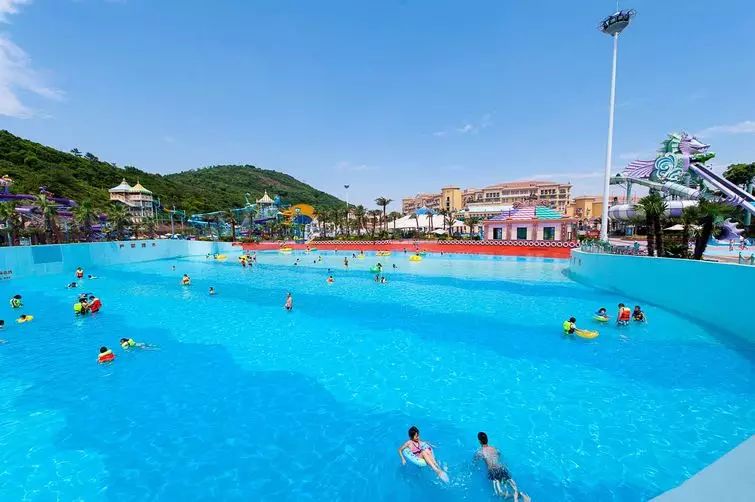 The race category is as below:

Kids Triathlon will start from 2:00pm, October 24th, in Water Amusement Park. Welcome all parents to come and cheer!
Race Schedule


Transportation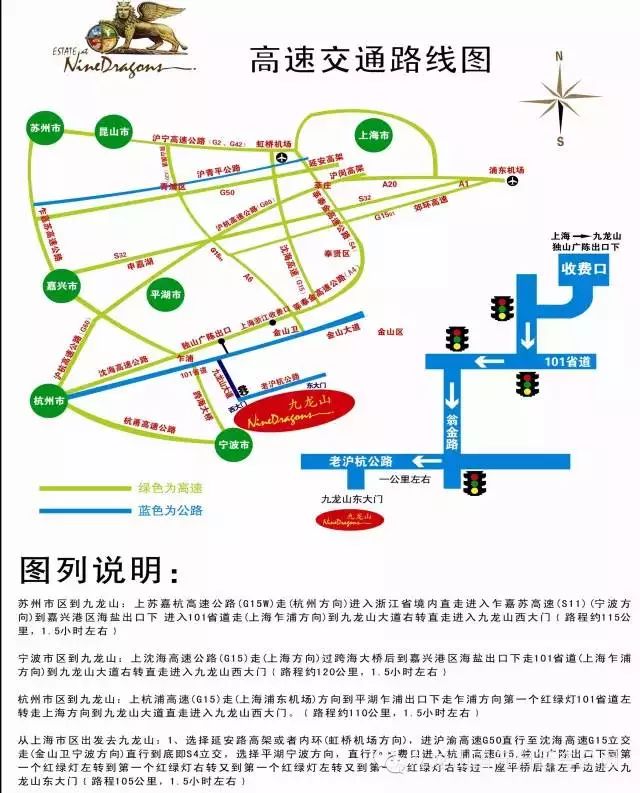 Shuttle Bus and Bike Transportation

Shuttle Bus: RMB80/person (round-trip). You could bring family and friends along (also RMB80/person).

Bike Transportation: RMB70 /Bike(round-trip)
Oct 25th To Nine Dragons Resort
From:
STC Pudong Shop
Address: 1st Floor, The Stadium East, 9 YuShan Road, YuanShen Sports Center, Pudong New District
STC Puxi Shop
Address: No. 69-77, East Fugui Rd, Changning District
Departure: 8:00am (from both venue)
Terminal:San Marco Hotel (Nine Dragons Manor, Zhapu Town,Pinghu City, Jiaxing)

Oct 25th Back To Shanghai
From: San Marco Hotel (Nine Dragons Manor, Zhapu Town,Pinghu City, Jiaxing)
Departure: 18:00pm
Note:
1、Only the staff, athletes and their family/friends can get on bus
2、Bikes are not allowed to take on the shuttle bus.
3、Please get on the shuttle bus from the stop you selected.
4、Only the race staff and athletes' Bikes can be loaded on the truck.
5、The bikes must be taken to the transition area by the owner, then give it to volunteers.

Remark: you must hand in the bike by yourself to the truck, we do not take care of your bike if you are not there with the bike when departure, also after the truck arrives to San Marco Hotel . If you are not there waiting for your bike, we do not have people watching the bike for you.
Shuttle bus from Fuyang to Nine Dragon Mountain

For those would participate in Fuyang Triathlon (Oct. 24) and Nine Dragon Mountain Triathlon (Oct. 25) both, we have arranged a shuttle bus from Fuyang to Nine Dragon Mountain directly. You must choose to book the bus during registration or there will be no seat kept for you.

The bus will departure from Fuyang Triathlon race venue at 15:00pm on October 24th (Saturday). You could get rest in Nine Dragon Mountain for 1 night, and check-in in the morning of October 25th.

P.S. If you need to take this bus, don't forget to book your hotel room of October 24th.
Race Hotel Recommendation

San Marco Hotel
Superier Ocean-View Room: RMB650 per night, including breakfast.
Suite: RMB850 per night, including breakfast.
Sea View Hotel Hangzhou Bay
Standard Room: RMB380 per night, including breakfast.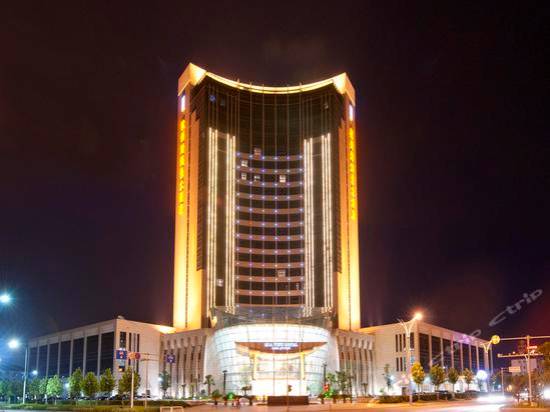 If you need to book above hotels, please call 0573-85590502 for reservation. Please note you're the participant of the triathlon to get special offer.
P.S. San Marco Hotel is located inside Nine Dragon Resort. Race start line and transition area will be at Hotel plaza.
Sea View Hotel Hangzhou Bay is about 2km far from the resort. The address is :1188 Binhai Avenue (Binhai Dadao) , Zhapu Town, Pinhu City of Zhejiang Jiaxing.